What the Dickens just happened? As a rare feat in the romantic movie genre of Bollywood, there seemed to be a coherent, enthralling story and suddenly there was a jump in time and we were left with nothing short of stones talking to each other. First they were bent on ruining Shakespeare and now Dickens! Well Done.
Great expectations, Small Impact
Fitoor starts with an impact, throws you in the midst of something important happening with an almost good narrator telling you of a night. That night, beautifully shot in the beauty of Kashmir, our teen hero Noor would save a militant (Ajay Devgan!) and call it 'qayamat' .Why he calls it so we would know later on. And then, the film will move towards better things. We will see a teen heroine in Firdaus, her shoddy mother in Begum (Tabu) and our boy would be caught in the beauty of them. But there is something else going on. Firdaus and her mother are super-rich and Noor works for them. As such, even though Noor is inclined to fall for her, she and her mother should give him a cold shoulder. But they don't! They are bent on encouraging him, almost teasing him, wooing him towards Firdaus and her beauty. You actually seem interested even though it gets disturbing at times and are hooked into the film. And then, something snaps.
It snaps, they separate and time jumps, much to our dismay and we have out protagonists all grown up. A little too grown up I would say for the age of 23. There is Noor (Aditya Roy Kapoor) who has become a small time artist in Srinagar, and hasn't yet been able to forget her tiny teeny fling. Well for once, fair enough. But then, we see him getting big and bigger, with help from some anonymous benefactor, and the whole meeting again with Firdaus (Katrina) sequences ensue, love rekindling and then a crisis. There would be a resolution to this crisis- Yes and the film will try to offer an explanation to everything. Picking it up from the book, it would be a justified explanation but the film would show it ever so crudely and you would be left wanting for more.
For all it was, Fitoor could actually have been an amazing film if it had stayed with the character sketches of the book a little longer. Frankly, seeing Aditya Roy Kapoor, shirtless, with his hair done a little better, desperately trying to look like an artist at work doesn't get things going for me. Same goes for Katrina, who is fine as long as she is that London educated peppy girl who is cool to hang about with her childhood friend?-cum- servant. But the minute you tell her to get that passion in their love story, she just gives up. We just cannot give two damns about whether these two clumsy love birds will become one and this is where the film totally falls apart. You almost wish they had stayed with the teen-couple and let the story grow after they actually turned 23 :P
However, there is a strong performance from Tabu in the movie and I liked her much more than in Haider this time. If you ask me, her character is in every way more central to the film and one which brings about the depth in the story which keeps us going at times. Another remarkable achievement in the movie, and this one is something that I say can justify your spending money for the movie is Begum's backstory where Tabu's character is played by Aditi Rao Hydari. She has been made to look like Tabu and is so easy on the eyes that we want to never come back into the present. In one particular scene, Aditi is shown smoking a hukkah and I actually thought it was Tabu. This scene was plain fantastico and full points for that scene team.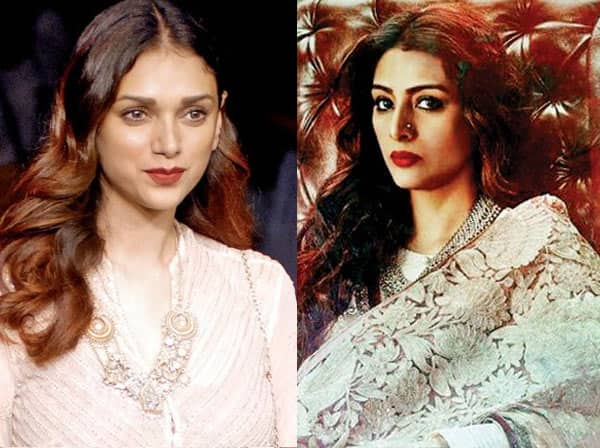 One of the few reasons you can watch the movie is to look at how they make Aditi resemble Tabu. This one was awesome
Picture
Source
At the end, if I were to leave the 'based on the book' part away, I would say that a
navigation
through the movie wouldn't be so bad. The impact it leaves is although small on the audiences but it has its moments away from the book which form some good Bollywood drama. All things remaining same, just fix Noor's integration into the high profile societies of his new found world and I will give this socio-political love flinge a one-time watch verdict. But till then-
Bandwidth verdict-If you have no problem with watching Katrina and Aditya as two stones in love, you can go watch it. For others, there would always be another Friday
This blog post is inspired by the blogging marathon hosted on IndiBlogger for the launch of the #Fantastico Zica from Tata Motors. You can apply for a test drive of the hatchback Zica today.